MG Cellular Patch Antenna Datasheet
Last updated
The Cellular Patch Antenna (MA-ANT-C1-B) is ideal for situations that require higher directional gain towards a cellular tower. When mounted high up on a pole for a clearer line of site toward a cellular tower, the MG cellular gateway will have higher signal quality and power.
Specifications
Category
Specifications
Electrical

Antenna Type: Narrow Patch

Frequency Range:

700 (698 - 791) MHz

960 (824 - 960) MHz

2170 (1710 - 2170) MHz

2690 (2570 - 2690) MHz

Peak Gain (per range):

700 @ 4dBi

960 @ 4dBi

2170 @ 8dBi

2690 @ 7dBi

Polarization: Linear, Horizontally (left) and Vertically (right)

Beamwidth (horizontal): 60°

Beamwidth (vertical): 60°

Cables
Length: 100cm
Mounting
Mounts to walls and poles
Physical and Environmental

Dimensions: 220mm x 220mm x 46mm

Weight: 550g

Material: PC-ABS

Temperature: -40°C to +85°C (-40°F to 185°F)

Humidity: 95% at 55°C (131°F)

Connector: RP-SMA

Warranty
1 year hardware warranty included
Ordering Information
MA-ANT-C1-B (works with MG21E only)
Regulatory
Certified for use with the MG21E: MA-ANT-C1-B
The mounting hardware bracket is included with the patch antenna. No other accessories are required to mount.
Radiation Patterns
H-Port (Left, port 2): H-plane & V-plane
700 (698 - 791) MHz
960 (824 - 960) MHz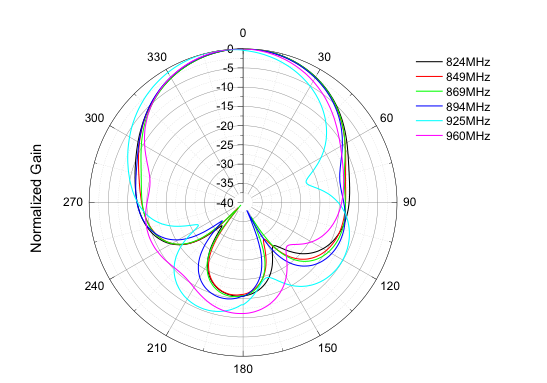 2170 (1710 - 2170) MHz
2690 (2570 - 2690) MHz
V-Port (Right, port 1): H-plane & V-plane
700 (698 - 791) MHz
960 (824 - 960) MHz
2170 (1710 - 2170) MHz
2690 (2570 - 2690) MHz
Most popular

(views)

Highest rated

(rating)

Recently updated

(date updated)

Recently added

(date created)