MA-MNT-MR-H2 Installation Guide
Last updated
Overview
The MA-MNT-MR-H2 is a wall mount accessory designed to be used with the MR30H Access Point. The accessory is meant to be used in installations where additional cabling outlets are needed without having to use additional wall plates, thus making deployments aesthetically pleasing.
Package Contents
MA-MNT-MR-H2 includes the following equipment in its packaging:
MA-MNT-MR-H2 2x 12mm phillips
Understanding the MA-MNT-MR-H2
The wall mount accessory is designed to be used with MR30H. Other Meraki Access Points are not compatible.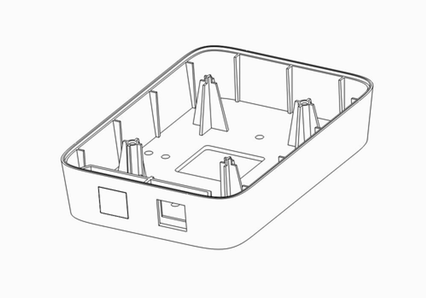 .
Front of Accessory Rear of Accessory
2x ports for keystone jack
Pre-Install Preparation
You should complete the following steps before going on-site to perform an installation.
Collect Additional Hardware for Installation
You will need the following tools to perform an installation:
Cables with appropriate connectors long enough for your particular mounting location

Philips head screwdriver

Appropriate keystone jacks
Installation Instructions
Choose Your Mounting Location
Keep the following in mind when installing the wall mount accessory:
A junction box is available at the mounting location. If not, make sure there is a cabling available at the installation location.

All cabling that needs to be routed through the wall mount is available at the junction box.
Install the MA-MNT-MR-H2
For most mounting scenarios, MA-MNT-MR-H2 provides a quick and simple means of mounting MR30H with additional cabling outlets. Please follow the following steps for installation:
1. Install Keystone Jack
From a junction box, run the keystone jack and wire through the back of the wall mount. Insert the keystone jack into one of the bottom ports by snapping it into place.
2. Remove Port Cover
If a second keystone needs to be installed, remove the port cover. Do this by pressing on its side, and pushing into the center of the wall mount.
3. Attach Wall Mount
Use screws included in the MR30H Wall Mount Kit to attach the mount to the wall or screw directly onto the junction box.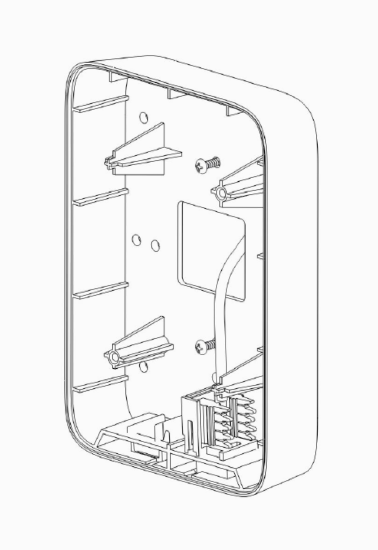 4. Attach Accessory Mount
The accessory mount gets screwed on the wall mount using the plastic screws included with the wall mount.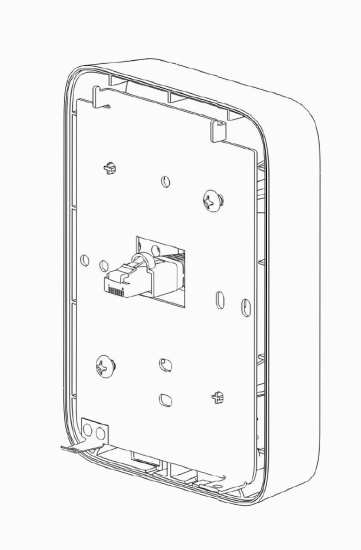 5. Attach MR30H to the Mount Cradle
To attach the MR30H to the mount cradle properly, line up the top edge of the AP with the top tab of the mount cradle. Since the cradle is already mounted, guide the MR30H towards the top tab and insert the top tabs into the MR30H's slot.