| Model Number | Description |
| --- | --- |
| MS120-8 | Layer-2 8-port gigabit Ethernet switch with 2 SFP interfaces |
| MS120-8LP | Layer-2 8-port gigabit Ethernet 67W PoE switch with 2 SFP interfaces |
| MS120-8FP | Layer-2 8-port gigabit Ethernet 124W PoE switch with 2 SFP interfaces |
Package contents
In addition to the MS switch, the following are provided:
Wall Mount Kit includes
Dry Wall Anchors, 2 of each
Mounting Screw, 2 of each
MS120-8FP Series front panel
MS120-8/LP Series front panel
Ports and Status Indicators
The MS uses LEDs to inform the user of the device's status. When the device powers on, all the Internet LEDs flash twice. Additional functions are described below, from left to right.
| Item | Function | LED Status | Meaning |
| --- | --- | --- | --- |
| 1 | Power | Solid orange | Switch is unable to connect to the Meraki cloud |
| | | Flashing white | Firmware upgrade in process |
| | | Solid white | Switch is fully operational and connected to the Meraki cloud |
| | | Off | Switch does not have power |
| 2 | Restore | N/A | Restore button to clear switch IP and local configuration settings |
| 3 | Switch Ports | Off | No link is detected on this port |
| | | Flashing orange (RJ45 ports only) | Activity indicator |
| | | Solid green | 1 Gbps link detected |
​​​​​​In addition, there is a RESTORE button available on the front panel.
Insert a paper clip if a device restore is required.
A brief, momentary press: To delete a downloaded configuration and reboot.
Press and hold for more than 10 sec: To force the unit into a full factory restore.
MS120-8FP

Series back panel
MS120-8/LP

Series back panel
Additional functions on the back panel are described below, from left to right.
| | |
| --- | --- |
| Power input | Power cords may be ordered separately. |
Equipment is to be used only in a restricted access location and installed/operated only by trained service personnel.
Mounting hardware
MS120-8 models come with unique and easy-to-use integrated mounting slides for one-step mounting.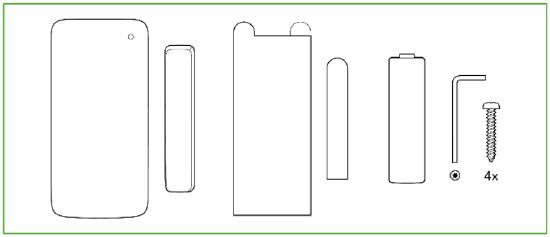 Connecting to the Meraki Cloud
All Meraki MS devices must have a logical network connection and valid IP address. An IP address can be assigned dynamically through a local DHCP server or statically through a local management interface. For details on getting started, read the Quick Start.