Overview
Sponsored Guest is a wireless guest authentication feature that allows guests to nominate a sponsor domain to authorize guest wireless access. With Sponsored Guest login, users must submit their name and email to be authenticated via email link by a user on an approved domain.
Determining Need
This feature is useful to ensure only permitted guests are allowed to use Guest wireless services. This feature is available for all currently supported MR access points. More information about MR devices that are no longer supported can be found here.
Note: This feature does not require Meraki authentication.
Configuration
To enable Sponsored Guest Login, administrators need to navigate to Wireless > Access Control Page. Under the Splash Page section the option for Sponsored guest login needs to be selected:
In addition to enabling the feature, network administrators need to also specify the email domains that guests can use to request approval for access, along with the duration of authentication. The duration options are 1 hour, 1 day (24 hours), or 1 week (7 days).
Connecting to the SSID
When a user connects to the guest SSID, a splash page will be displayed automatically. If using an Apple device the Apple pop-up window will show the splash page. Users need to enter their own name and email address and click Continue.

After entering their own credentials, the user will then be prompted to enter the sponsor's email. Users need to enter a sponsor email that matches one of the previously configured email domains. Using an undefined domain will return an error asking users to confirm the email.
After the user enters a sponsor email from the allowed domains, the next window notifies the user that it is pending sponsor approval
The sponsor will get an email notification requesting approval for guest access. The name specified by the user will be used in the email sent to sponsor.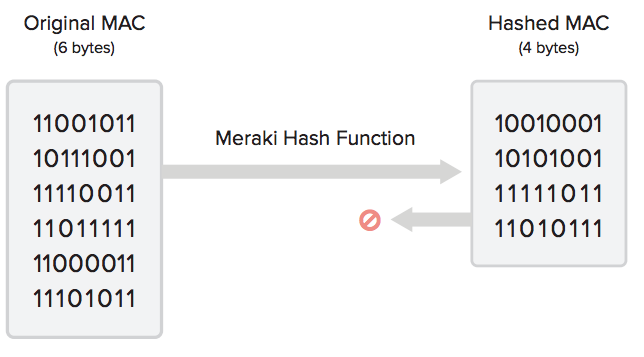 After the sponsor clicks on the link in the email, a new page will open in the sponsors web browser indicating that the request has been approved.
Once approved by the sponsor, the user is then redirected to google.com and browse the internet.
Additionally, guest users will be notified of the approval via email.
If a user disconnects and reconnects within the approved time, the device will automatically get internet access. If the user reconnects to the SSID after the approval period is expired the whole process will be repeated again. This function is currently limited to a maximum of 1 day (24 hours) per authorization.
Note: Devices that have been authenticated for a specified duration cannot have their authentication manually revoked, and admins will have to wait for the authorized duration to end for access to expire. Devices are authorized by user accounts, and authorization applies to any device using the approved credentials.