MR34 Operates in Low Power Mode on HP ProCurve Switch
Last updated
In some instances, the MR34 will come online in low power mode when connected to an HP ProCurve PoE switch. This is expected, because during power up, the AP will be classified as a 15 Watt device by the switch. Once the wired network link is established, the AP sends LLDP messages to the switch requesting the additional power required to operate at full power. These LLDP messages contain a TLV value with power request as shown in Figure 1. When the switch receives the LLDP message it should begin supplying the requested power.
Figure 1.
If the AP is operating in low power mode when connected to an 802.3at capable HP ProCurve switch, the switch needs to be configured to supply the correct wattage upon receiving LLDP-TLV. Below are the required ProCurve settings and a screen shot of the switch configuration (Figure 2). Notice the switch is delivering the correct power to the MR34 on port 1.
Settings:
Allocation == Value
Maw Wattage ==33
Dot3 LLDP TLV enabled == Checked
Figure 2.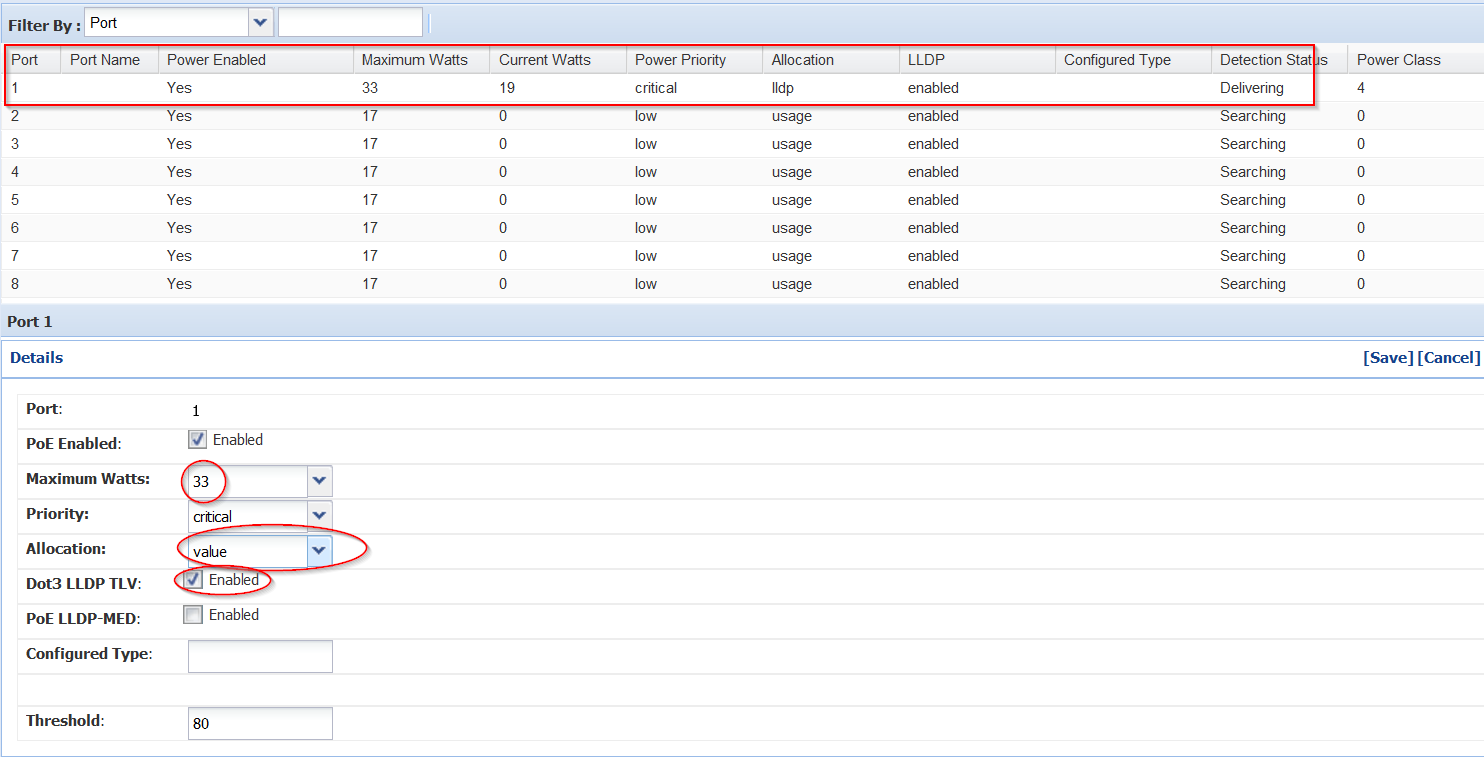 It is required that PoE is disabled/re-enabled on the port in question.