MR LLDP/CDP field
Last updated
Cisco Meraki Access Points listen for LLDP/CDP traffic that is on the LAN. We follow the 802.1AB standard for LLDP for interoperability.
If your LAN devices also support LLDP/CDP, this is useful because the AP will let you know what is attached to the network. This info can be found by navigating to Monitor > Access Points and then selecting an Access Point by clicking on its name.
The image below is an example where the Meraki AP is connected to a third party device: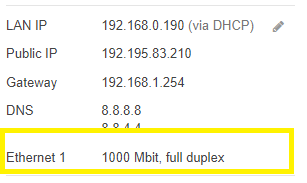 From the device's response we are able to see the speed and duplex that the Meraki AP is connected with as well as the port and device type. Also, when the AP is plugged into a Meraki Switch or MX Security Appliance, the LLDP/CDP field has links to the network so you can navigate straight to the device through the Dashboard: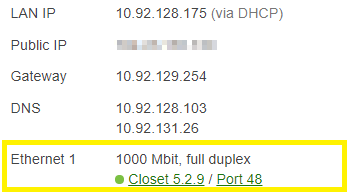 You can find out more about how our Switches use LLDP and how to trouble shoot LLDP issues on the MS Switches here.