The dashboard provides users with multiple options when it comes to selecting which packets to capture and on which interface. You can also select how to view the capture to review the data.
View Output in Web Browser
If you select to "View output below", it display basic data about the ingress/egress packets on the selected interface. If more detail is needed another output type should be selected.
Note: When selecting the option 'View output below,' the capture will stop after 20 seconds if there is no traffic captured, regardless of the duration set on the settings.
Verbosity level descriptions
When the option Output > View output below is chosen, the Verbosity option is used to determine how much detail should be output in the view below. These options correspond to the following flags in tcpdump.
Low -> (No flag)
Provides basic information about the packet's source, destination, and type.
Medium -> -v
When parsing and printing, produce (slightly more) verbose output. For example, the time to live, identification, total length and options in an IP packet are printed. Also enables additional packet integrity checks such as verifying the IP and ICMP header checksum.
High -> -vv
Even more verbose output. For example, additional fields are printed from NFS reply packets, and SMB packets are fully decoded.
Extra high -> -vvv
Even more verbose output. For example, telnet SB ... SE options are printed in full.
The whole ball of wax -> -X
When parsing and printing, in addition to printing the headers of each packet, print the data of each packet (minus its link level header) in hex and ASCII. Note that use of this flag generates a great deal of output, and should only be used if needed.
Download .pcap
You can download a packet capture file to your local computer by selecting Download .pcap file (for Wireshark). This file can then be opened with a program such as Wireshark. A duration up to 60 seconds can be specified for the capture length. With MR products, the maximum amount of packets captured is 5000.
Additional information on how to filter and utilize the .pcap file can be found in the Wireshark Wiki
Rolling Captures
A "Rolling Capture" is a capture which automatically saves the output to files at set intervals and can break up a large capture into multiple smaller files. This can be extremely useful when trying to run a long-term capture for troubleshooting intermittent troubles such as choppy audio on VOIP.
Best Way to Run Rolling Captures
For some issues, it may be necessary to perform port mirrors or span port captures which run for long periods of time until the issue occurs. The goal is to run a capture and once the issue surfaces stop the packet capture. If a packet capture is run for a long duration of time, 6 hours, for example, the .pcap file will be too large for your computer to open as captures larger than 100mb become too difficult to open on some computers. To mitigate this trouble, the capture can be set with multiple different options which makes this easier.
What is the Ring Buffer
Ring Buffers can be set to ensure that you will not fill up all of the disk space on your device. It will start overwriting the oldest file based on how many files you specify. This does not have to be used, but it is useful to ensure you do not fill up your HDD.
Taking a Rolling Capture
Open Wireshark.
Click Capture Options.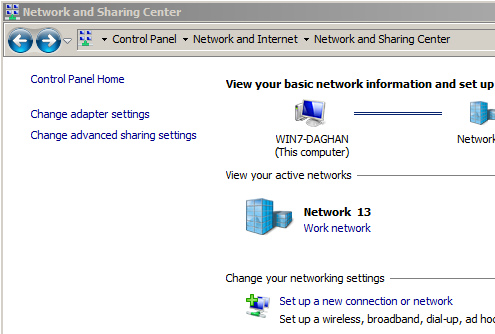 Uncheck "Enable promiscuous mode on all interfaces", check the "Promiscuous" option for your capture interface and select the interface.
In the "Output" tab, click "Browse...".
Enter a filename in the "Save As:" field and select a folder to save captures to. Click Save.
Select "Create a new file automatically after..." and "Use a ring buffer with x files". This creates a maximum of x number of files, with each file set to the size or timeframe configured. For example, creating a new file automatically after 32 megabytes, with a ring buffer of 128 files, will provide 4 gigabytes of rolling captures.
Click start. This will take you to a new window that will show the packets that the device is picking up.