Last Seen Switch Port of Client Keeps Changing
Last updated
In an MS network, the Client details page reports the client's last known switch and port number:
Figure I.

This Dashboard information is based on the most recent MS switch to see the source MAC address of the client ingress one of its ports.
A client device's last known port could change frequently, showing up on different MS uplink ports, if a device is not directly connected to an MS switch.
Lets suppose you have a network comprising of MS switches and non-Meraki switches in which frames sent from devices connected to your non-Meraki switch must ingress an MS switch to reach their destination, as per the diagram below.
Figure II.
In the example shown in Figure II. device A sends a frame to device B. This frame will ingress MS-1 port 1 and this will be reported as last seen. Immediately following communication with device B, device A sends a frame to device C. The frame will ingress MS-2 port 2 and this will change the last seen location to this switch and port combination.
When a wireless device is roaming between APs connected to different MS switchports. The mobile client will always appear as Last seen on the most recent switchport to receive frames from the mobile client.
Figure III.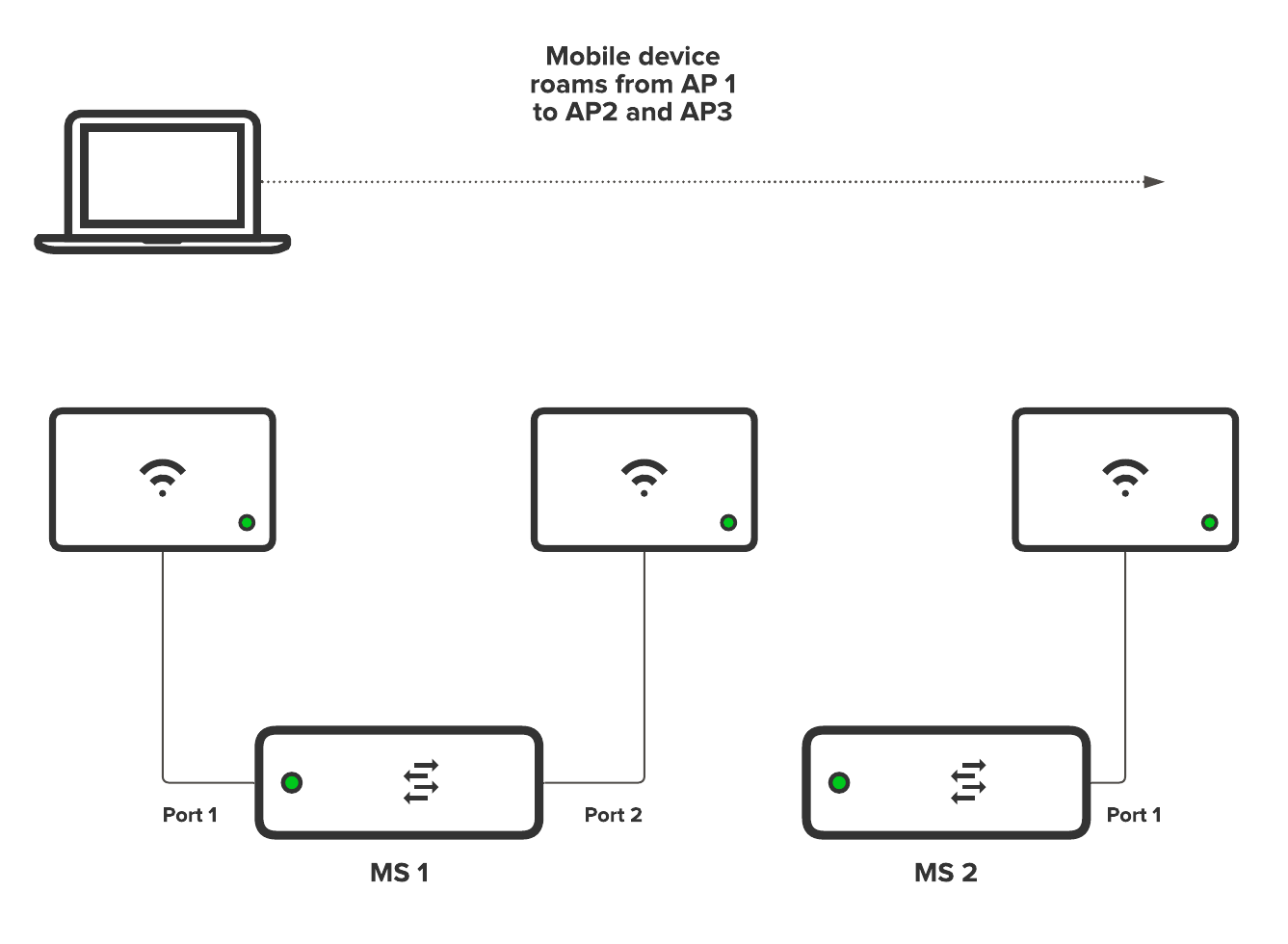 In the example shown in Figure III. a mobile client moves from AP1 to AP2 to AP3 respectively. If the client is sending data continuously they will first be reported as seen on MS-1 port 1, then last seen on MS-1 port 2 and finally last seen on MS-2 port 1.