The MV32 is a fisheye camera that allows you to view 360-degree video in an immersive experience using digital pan-tilt-zoom (PTZ) and virtual reality. This document goes through the immersive experiences you can have on your PC, mobile device or VR headset such as an Oculus.
What is Virtual Reality?
Virtual reality is an immersive video experience that allows you to experience and interact with a three-dimensional space. It works because sensors like accelerometers inside your mobile device can determine a device's orientation, which is then tracked and used to change the area of interest within your 360-degree view without clicking around the screen in any way.
Why Virtual Reality?
These days, many of our customers, especially in retail, pay a lot of money for someone to create a 360-degree view of their spaces for planning purposes. The problems with this are that it's costly, and it also only depicts the state of the space at one point in time. With the MV32, you're repurposing the security camera without any additional cost, plus you're can also get a live and current view of the space.
Note: The live viewing on the mobile app is not VR-enabled. Use a browser on your phone for this experience.
PC Browser Experience: Digital Pan-Tilt-Zoom
The experience on a personal computer is not as immersive as on a mobile device, since non-mobile devices typically don't have the onboard sensors that are required for an immersive experience. While using a PC browser in Digital Pan-Tilt-Zoom (DPTZ) view, you can click and drag to your area of interest. This experience is brought to the next level on a mobile device, or another VR device such as an Oculus Go or Rift.
Mobile Browser Experience: Virtual Reality Enabled
Steps
Sign into the Meraki Dashboard on any modern mobile browser.

For iOS, the recommendation is Safari. (Firefox and Chrome acceptable)

For Android, the recommendation is Chrome. (Firefox acceptable)

Select the camera that you want to view.

Navigate to the timestamp you are interested in.
With the mobile device placed in front of you, (without a VR headset) you can already move the mobile device around to find your area of interest in the 360 degree view.
Above screenshot was taken in Safari, but experience in other mobile browsers is similar.
Note that on Android, if you click on the "Fullscreen" button, you may need to exit fullscreen in DPTZ first in order to see the VR option.

Click on the "-" icon at any time to exit the DPTZ view.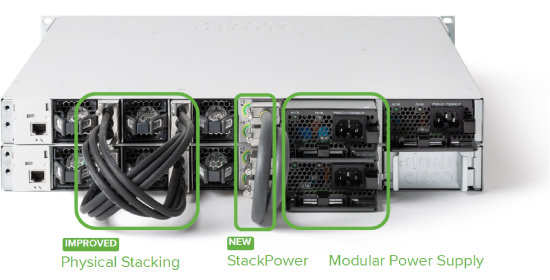 If you have a headset and wish to try an immersive headset experience, you can get into VR mode by clicking on the binoculars icon () on the bottom right, in the same location as the DPTZ button.
You will then see this screen that asks you to "Place your phone into your Cardboard viewer". Instead of placing your mobile device into the viewer right now, follow the next step first to ensure you have the best experience.
After a couple of seconds, you will then see what looks like two copies of the video (see image below).

On iOS, do not use the "Fullscreen" button as this does not work on mobile. Double tap on the middle of the video itself to focus the screen on the video (a type of "fullscreen"). Safari is recommended because you can hide the address bar in fullscreen mode. See the Guidelines & Known Limitations section for more detail.

On Android, you will be immediately navigated to fullscreen in VR mode. Chrome is recommended for most Android phones, but Firefox is recommended if your phone is smaller. See the Guidelines & Known Limitations section for more detail.
Note: If your phone was able to get into VR mode once but then had trouble afterwards, try refreshing your browser. If your phone is unable to get into VR mode, ensure you are using the recommended browsers.
After getting to fullscreen view, place the mobile device in your headset and enjoy! Make sure to align the white line in the middle of the screen with the middle of the headset. The GIF below demonstrates the entire flow up to this point.
You can also switch between viewer modes by clicking on the settings button in the middle of VR video. The Google Cardboard I/O 2015 view has a slightly wider field of view while in VR mode.
Click on the "-" icon on the bottom right anytime to exit from headset view back to DPTZ view.
Guidelines & Known Limitations
We recommend using modern browsers such as Safari, Firefox or Chrome only.
General
Browser
For iOS, the recommendation is Safari. (Firefox and Chrome acceptable)
For Android, the recommendation is Chrome. (Firefox acceptable, and preferred if your phone is large)
Phone Size
If your phone is too large for the viewer there may be distortion in the video. The way to get around this is actually to use Firefox, which will resize the view on Android devices to make it smaller (though off-center).
iOS
Double-tap to Fullscreen (All browsers)
In all browsers, double-tapping while the URL address bar is present causes it to stay on the screen in fullscreen mode. This will distract from the immersive experience since one can catch a glimpse of this bar while viewing from the headset. To avoid this, scroll down until the address bar disappears (Safari, Firefox) or minimizes (Chrome). The following GIF demonstrates how to do it properly in Safari, and then shows how not scrolling enough may cause a sub-optimal view.
| | |
| --- | --- |
| Better Fullscreen | Less-than Fullscreen |
| | |
Android
Navigation bar on the right (All browsers)
On Android, the navigation bar on the right stays in fullscreen. This is fine and should not affect the experience.
Firefox VR View is smaller and off-center
For Firefox on Android devices, the VR view becomes smaller and off-center. This is fine, just ensure that you align the center with the center of the headset.
Troubleshooting Tips
The VR view takes a while to load, is frozen, or is black.

Is the dewarped, non-VR view functioning? If so, refresh your page - VR view should work easily if the dewarped view works.
Otherwise, follow the tips below to troubleshoot dewarped view.

The dewarped, non-VR video takes a while to load, is frozen, or is black.

Try closing other tabs on your mobile browser.
If that doesn't work, try a different browser.
Ensure you have good internet connection.
Casting the Mobile Browser Experience on a PC
iOS
You can use Apple TV to mirror your phone screen. However, if you don't have an Apple TV, you can use a wired connection and QuickTime on a Mac PC to screencast the mobile browser experience.
Connect your phone to your PC using a USB to lightning cable.

Open QuickTime Player on your PC.

Click File > New Movie Recording.
In the drop-down next to the record button, select the mobile device. Your device will start casting to the PC.

If you're recording, note that the recording will stop when you change phone orientation.
Oculus Virtual Reality Experience
On an Oculus, you do not need a separate mobile device. You can simply navigate to the Browser, log into dashboard, and follow the same steps as in the mobile browser experience to get into VR mode. Once you click on the binoculars icon to get into VR mode, use the controller to exit out as the "-" will not be visible.
You cannot zoom in while using an Oculus.
If desired, you can Cast your Oculus headset experience to your mobile phone using the Oculus app.