Introduction
This article goes through some best practices in viewing video on MV cameras including how to use digital zoom, keyboard shortcuts, and jump between timestamps.
Navigation
You can navigate to different timestamps in a few ways:
Timeline Bar
Click anywhere on the timeline bar to navigate to that timestamp. You can use the "+" or "-" buttons to expand or limit the time range on the timeline bar.
Day Selector (with Natural Language Processing)
You can select the date in this calendar here, or type a time period using natural language. Examples of natural language are:
"5pm yesterday"
"2 hours ago"
"last Friday"
"Now" Button
Quickly view the current timestamp by clicking on the "Now" button.
Rewind / Forward Ten Seconds
Note that you can only use these buttons on stored video.
Rewind / Forward One Frame
Similarly, you can only use these buttons on stored video. Additionally, you can only go forward or backward one frame when the video is paused.
Increase Playback Speed
Dashboard UI
You can click on this button while in local streaming to increase playback speed by x2, x4 or x8.
Keyboard Shortcuts
Pressing 1, 2, and 3 on your keyboard can also increase the playback speed.
Digital Zoom
You can use your scrollbar or mouse to zoom in and out of the video. When using the MV32 fisheye, zooming in will automatically switch the video to a dewarped view, after which you can zoom in up to 12x as in any MV.
For more information on digital pan-tilt-zoom (DPTZ) on fisheye cameras, refer to this article.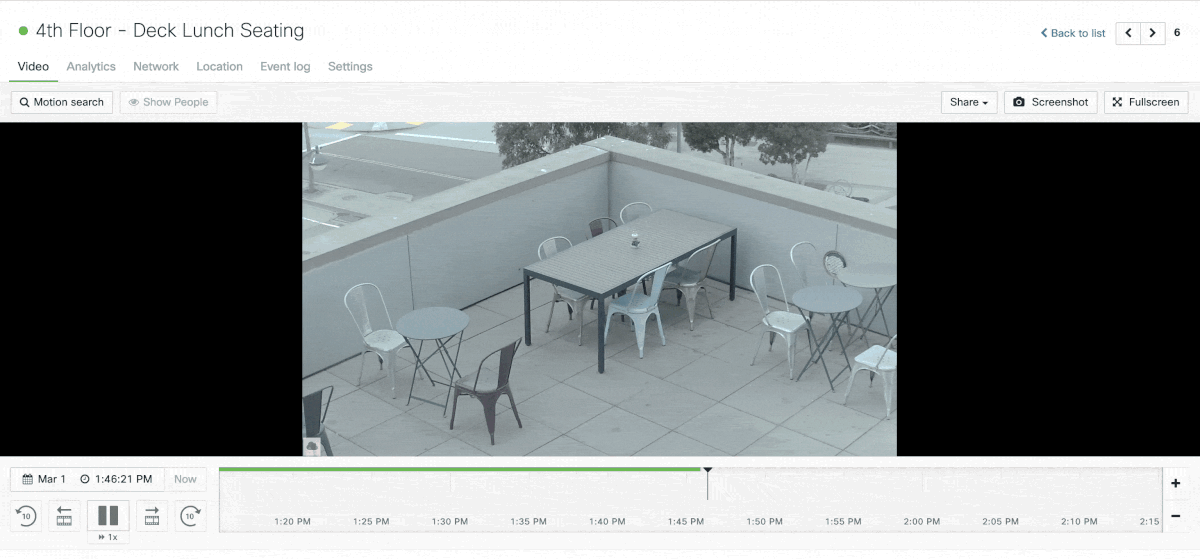 Digital Zoom is currently unavailable on Firefox.